I'm working on two exciting projects, Drowned City and Aaron and Alexander.
The former tells the tell the story of the Hurricane Katrina and the disaster that it brought to New Orleans in 2005.
I bring a graphic novel style to the tale. The 96 page book will perfect for 10 to 12 year-old readers.
The latter highlights the lives of Founding Fathers, Aaron Burr and Alexander Hamilton. Their lives followed similar currents but ended in a senseless, tragic duel.
Below are sketches from the two books.
Flooded New Orleans was overrun with frogs.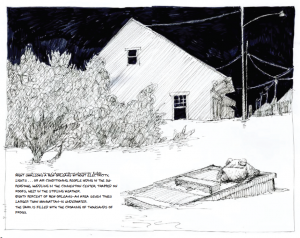 Burr and Hamilton were soldiers of the Revolution: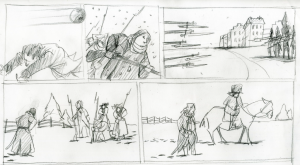 Best Book!

America is Under Attack: The Day the Towers Fell has been included on the Best Books of 2011 lists of School Library Journal, The Horn Book, and the Washington Post!

Post Archives

Recent Comments

Don's Posts