Historical Fiction
[nggallery id=3]

Sam Glodsky lives among the rough-and-tumble gangs on the streets of New York's Lower East Side. When 13-year-old Sam falls in with fearsome gangster Monk Eastman, he joins an outrageous scheme to rescue Eastman's prize racing-pigeon from a cholera-ridden steamship quarantined in the harbor. The caper Monk hatches to snatch the bird pairs Sam with his archenemy, the notorious Izzy Fink. Widely acclaimed for his picture book histories, Don Brown's first historical novel is a fast-paced tale of immigrant life at the turn of the twentieth century.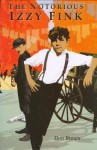 1968. Steve's older brother has just broken the news that he's quit college to enlist in the army. Before David departs for Vietnam in September, their father decides to send the brothers on a canoe trip down the Susquehanna River. Steve knows that David isn't happy about the plan, and he's not looking forward to being trapped with his swaggering, tough-guy brother either. "Look out for each other!" is the last thing they hear Dad shout as they round a bend out of sight, David in the rear, controlling the canoe. At first narrow and quiet as a stream, the river soon grows wider and more complicated, carrying the boys through gritty small-town America on a journey that pushes their adversarial relationship into new territory. There is no map or guide for this trip: just two brothers going forward, navigating the twists and turns of the river, learning to fight for each other.
In this lyrical first novel, Don Brown tells the powerful story of two brothers coming of age in a challenging time.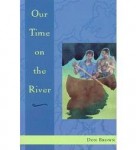 Out of work and out of luck.
Ed "Collie" Collier encounters hobos, misers, racists, and even some kindness while riding the rails during the Great Depression.
Collie leaves home in search of his older brother, who has run off. Battling hunger, hostility, and wrathful weather, he meets an unlikely ally in a young drifter. They jump a freight train, joining thousands and thousands of young boys and men who try riding out the Great Depression by riding the rails.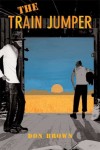 See Descriptions of All of Don's Books Here.
Best Book!

America is Under Attack: The Day the Towers Fell has been included on the Best Books of 2011 lists of School Library Journal, The Horn Book, and the Washington Post!

Post Archives

Recent Comments

Don's Posts